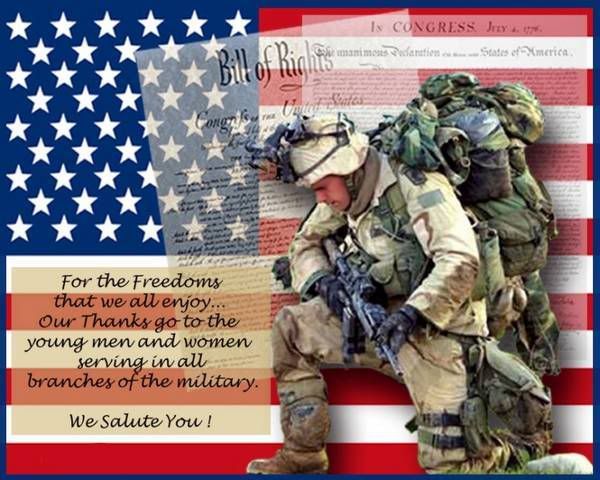 Thank you to all of our Veterans on this day!
I especially thank some I know personally:
-Steve, for serving as a Captain in the Air Force, working as a life-flight nurse for over 3 years now. He puts himself in a dangerous path the majority of his time, helping to save our soldiers' lives, and enabling them to stay healthy to fight for our freedoms here. We miss you, Steve!
-Chuck, who served in the Army in Baghdad for over a year, leaving his wife and daughter to protect us. He missed out on quite a bit so that we may have more normalcy in our country.
-Will, who will be deploying next month. Will is a part of the JAG program. He will be working in the Middle East in service to his country, also sacrificing time with his wife and baby.
Our country is lucky to be blessed with such dedicated men & women. Thank you for all you do, and God Bess You! Our prayers are with you all.