It's common around the blog world to post frequent snippets about what you're thankful for leading to Thanksgiving. I like to do that, simply because it helps keep perspective. Even when life seems to drag and fall, there are always blessings.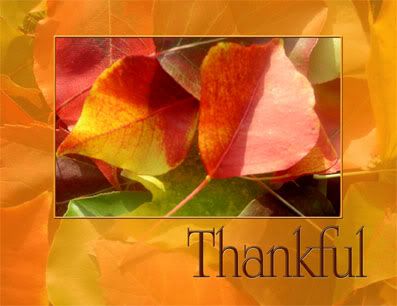 As this first week of November comes to an end (already!), now is a great time to think of what I'm thankful for:
-My niece, Haleigh, who turned 12 yesterday. Even at the young age of 12, Haleigh is a mature person with a huge heart, and truly a great example. She is very smart, earns excellent grades for herself in a tough school, and she's beautiful. Inside & out. We've all been blessed by her life these past 12 years.
-Aidan & Brennan (despite their early waking!). Yesterday Aidan's school had an indoor fair to benefit the Missions, and the boys loved it. It was fulfilling to watch them run around, giggling over winning a sucker or sticker.
-Thursday our new bath/shower was installed. YES! Our old one was so nasty gross, with softened drywall supporting it. Water damage had caused problems, etc. Now we have an excellent, sanitary one. :) It looks a bazillion times better. Of course, we now have more projects to do in there, but there IS a blessing.
-Getting the final date for Pat's graduation! And planning his party. :) I can't believe this will all be over with in just over a month. Talk about a wonderful Christmas gift!
There is much to be thankful for. What are you counting as your blessings?