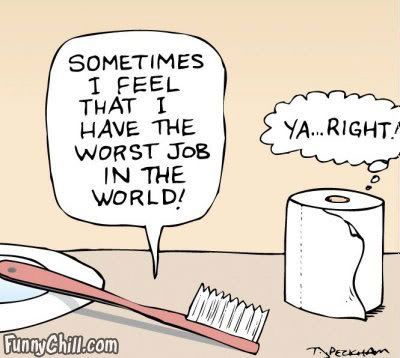 "Hey moooomm?! I just pulled your toothbrush from the toilet".
And yes, I actually debated about using this toothbrush again. After all, I ran it through the dishwasher.
Instead, I am on my way to the store to purchase a new one.
The timing is fitting. We have dental cleanings tomorrow, anyway.